About me ... Jose Luis Romero
---
I am Jose Luis Romero ... and since I was 18 years old I lived, studied, and worked in three languages (French, English and Spanish) in various cultures throughout Western Europe and North America – and everywhere I was – I continually observed (and experienced) that different organizations (for-profit, and not for-profit) have different strengths and different weaknesses: What was a strong quality in a certain organization was a weak point in another – and vice versa.
So – since I was a teenager – I always asked myself the same question over and over:
"Are there timeless and universal best practices that can be applied to any company in order to build organizational high performance?"
The story of my life can be synthesized to this search – my search led me to study sociology and economics, and later to get a Master's degree in Human Systems Intervention – my search also led me to work in more organizations than I can remember (from small-size companies to Fortune 500 organizations), in several industries and in different countries.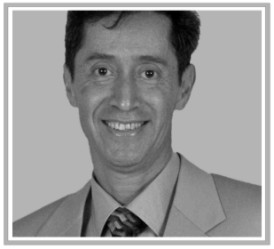 After a search of a lifetime, I am happy to report that yes indeed, there are certain things that a leader can do, that build a truly sustainable competitive advantage in any industry, in any market, in any economy.
Caveat: Best practices are timeless and universal only if – and this is a big IF – they are both: fully customized to the specific nature of the organization in question, and are genuinely backed up by top management.
Leadership skills are many – but I specifically focus on the leadership skills with the most impact on organizational performance.
My mission – and my passion – is to spread the word for the good of the individuals, for the good of the organizations, and for the good of the society.
I have a Vision …
Can you imagine what the world would be like, if every single government on this planet was managed and led with the same level of effectiveness with which the top performing organizations (GE, Apple, Unilever, etc.) are managed and led?Jose Luis Romero
This is my Vision.
I love swimming, snowboarding, and watching movies. I am also a husband and a father of two gorgeous and bubbly children – and I certainly hope their world will be much better than mine.
If you would like to contact me (Jose Luis Romero), please click on this link.


---

---